Apr.22.14 12:00 am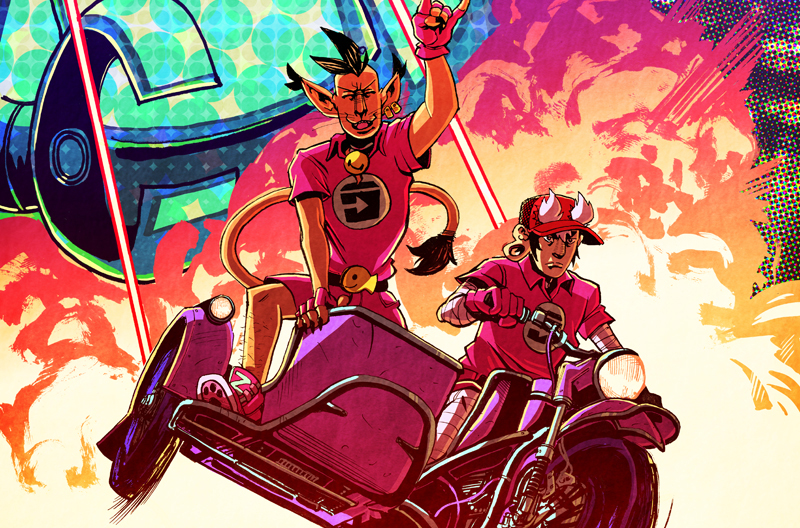 So I may be a few days late in announcing it, but The Adventures of Big Red chapter 3 and 4 are finally out! My and JR's latest project follows Big Red on his adventures across the galaxy as the best damn delivery man this side of the Orbital Gate. Our boys must face an onslaught of the mundane as they seek to make good on their promise to Red and finish their important delivery. The first 4 chapters are now up over at bumrushcomics.com, which finishes the first arc of the Big Red Saga. Hopefully we'll get to see more of the boys' crazy adventures sometime soon!
In other news: VIBE has resumed its normal operations and is chugging along now through chapter 5. These first 4 pages are all brought to you by my partner in Big Red crime, JR Robinson aka theCEOofdeath. If you aren't familiar with his work, then you're crazy man - you've totally been seeing his work on these latest vibe pages and in all of big red!! now hurry up and go check out his comic Demon Kings before its too late!!
But anyways, until next time!! See you space cowboy...